Enlarge and print digital photos
Picture enlargements, Picture framing, Canvas prints online, Fine art reproduction, Custom framing, Poster prints
Print digital photo enlargements online: Upload, enlarge pictures, and order poster prints, giclee fine art reproductions, picture framing, photos printed on fine art photo paper, gallery wrapped canvas prints and even picture frames! Preview mat boards and picture frames instantly before buying. Dozens of mat board colors and custom wooden picture frames to choose from.
WizardPrints™ provides online picture printing and framing service to upload and enlarge your digital pictures and order digital photo enlargements—poster size to life size—giclee printed on fine art, photo paper, canvas, or any other media. Enlarge and print your digital photo enlargements and produce large format giclee digital prints in under 48 hours. Easy picture enlargement online.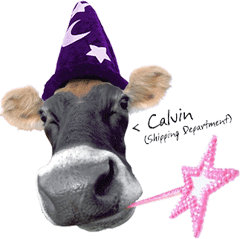 Gallery wrapped canvas prints, picture framing, mat boards, preview online
Enlarge pictures and print digital photo enlargements of bridal portraits, wedding photos, anniversaries, reunions, fine art picture framing!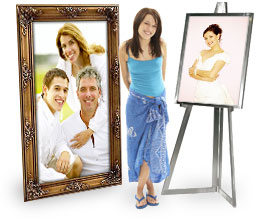 Print digital photo enlargements on canvas
Upload a digital photo and print enlargements from poster size to life size! Print digital bridal photo enlargements on artist's canvas, smooth fine art paper, gloss, satin, and matte. Print family portrait digital picture enlargements on textured fine art paper, painter's canvas, or glossy photo paper. Enlarge digital anniversary photos on doubleweight matte paper, adhesive vinyl, canvas, or wall fabric. Preview enlargements online! Gallery wrap or choose from hundreds of picture frames and art, one stop.
Simply transfer your digital picture file, enlarge the picture, and print digital photo enlargements online in under 5 minutes: Our 3-step process ensures museum-quality picture enlargements and fine art prints. Framing available. preview framing and matte boards online. Professional giclee printing equipment yields highest-quality digital enlargements, and our low prices make Wizard Prints™ the #1 choice for digital enlargements, enlarging pictures, artwork enlargements, and giclee fine art reproduction!
Printing digital photo enlargements is easy!
Drag and drop your photo, select print media, enlargement size, and framing options in seconds. Preview your framed photo enlargement before you order! Fast turnaround on canvas prints and custom framing.
Enlarge digital pictures, paintings, artwork, and portraits online
Wizard Prints™ digital printing and digital picture enlargement service. Picture enlargement, picture framing, wedding photo enlargements. Fine art digital enlargements, enlarge family digital photos, or digital picture enlargements. Enlarge digital photos to poster size enlargements, life size enlargements, bridal portrait photos or digital images enlargements to canvas. Graduation digital photo enlargements and family photo enlargements, anniversary photo enlargement or just enlarge and frame your favorite photos. Rush service available. We accept all files to produce digital photo enlargements from scanned artwork images, giclee photo prints, paintings, and artwork enlargements. Your one stop digital image enlargement printing and framing source.
Photo enlargements in 3 easy steps!
Step 1: Send your photos
Transfer your digital photos, pictures, or scanned images in seconds with our easy online tool.
Step 2: Enlargement options
Enlarge and select print options online for picture enlargements to giclee print your digital photo.
Step 3: Print and ship
Most photo enlargements print and ship within 1-3 business days (7-10 for frames and canvas wraps).
Print digital images photos and pictures in large format. Print photos any size. Enlarge photos or digital images to wall size graphics on adhesive vinyl or easy-to-apply repositionable fabric. Large format prints on canvas. Digital image and photo enlargement prints on posterboard, canvas, vinyl or cloth material. Digital images and photos to lifesize enlargements.
Print digital photo enlargements online »
Enlarge photos online, Digital picture printing, and Photo enlargements
Enlarge pictures, large format giclee digital printing, digital printing, digital photo enlargements, or DPI... What do they mean? Review our photo enlargement definitions or see our digital picture FAQ for answers to common questions!